We organize cultural and linguistic exchanges between families from the South West of France and families from the State of Louisiana.
Making discover France through the Aquitaine Region, and particularly the department of Gironde.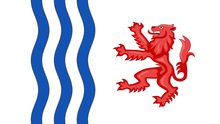 Organizing the welcome and hosting of our Louisiana friends in their visit of France.
Discovering Louisiana thanks to our host families in our trips in the USA with, for instance, Audrey Babineaux-George president of Cajun-French Bed & Breakfast Association.
Placing some young members of our association in host families in Louisiana for school holidays or for a work experience requested in their studies.
Placing graduated students from our association as French teachers in Louisiana schools, in collaboration with the CODOFIL.
Sponsoring schools with immersion programs by sending library or school books in aid of these children, in collaboration with the General Consulate of France.
Promoting the association organizing musical or thematic evenings, participating in exhibitions, cultural markets in different towns of Gironde or conferences in schools.